Paul Scholes has disagreed with his former Manchester United teammate Gary Neville over his opinion about the best team while legendary manager Sir Alex Ferguson was at the club. Sir Alex Ferguson is widely regarded as one of the best managers in club football. Under his watch, the Red Devils won 13 Premier League titles plus two Champions League titles.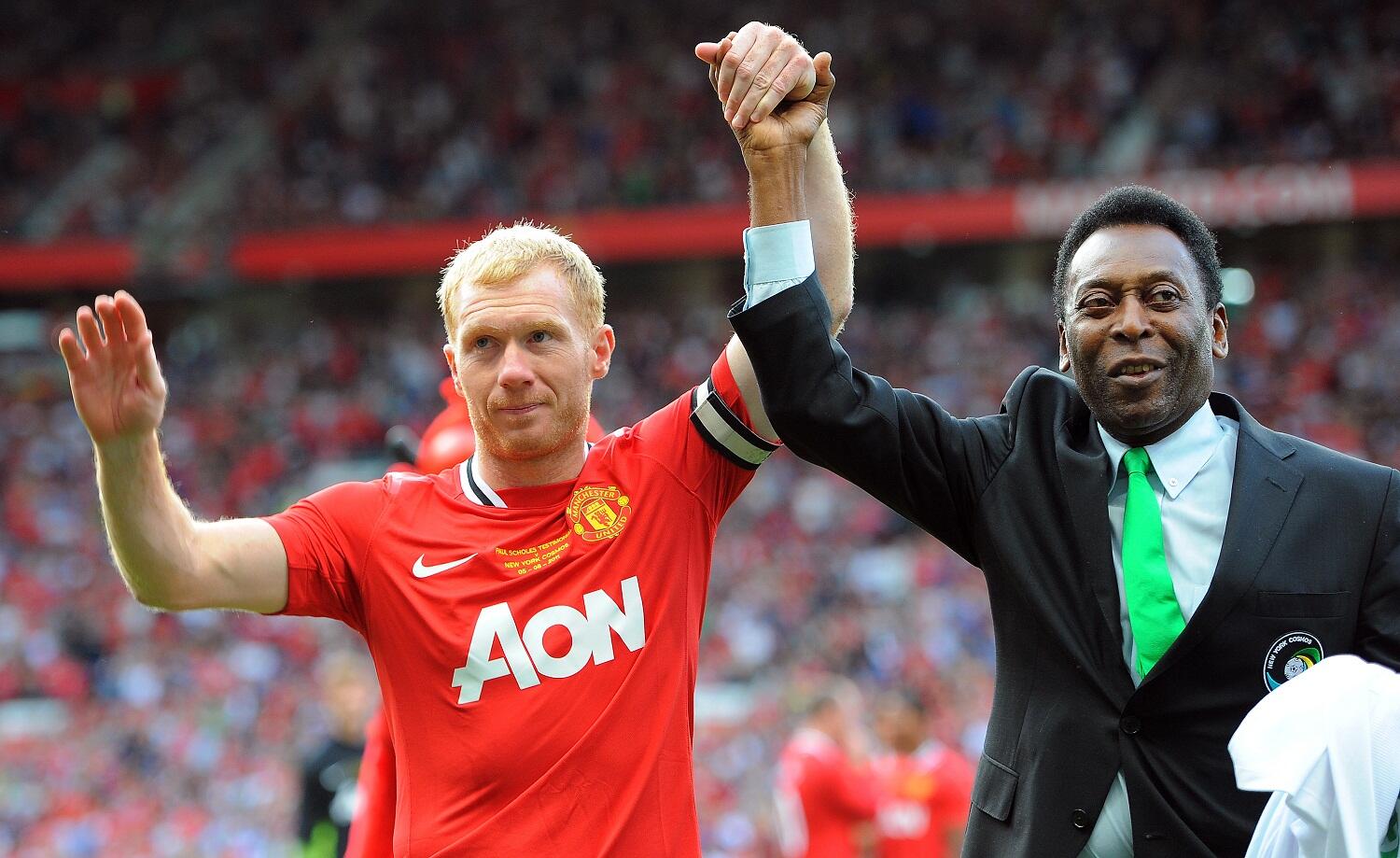 Manchester United scored two goals in added time to overturn a one-goal deficitfor a 2-1 win over German Bundesliga side Bayern Munich in the 1999 Champions League final. The result gave Sir Alex Ferguson his first Champions League title. He added a second Champions League title when his team beat Premier League rivals Chelsea on penalties in the 2008 Champions League final. Penalty shootout separated the two teams who had played a 1-1 draw at the end of both regulation time and extra time.
squad that won the 2008 Champions League title in Moscow is better than the Red Devils squad that performed a miracle to beat Bayern Munich in the 1999 Champions League final at theNou Camp, the home of Spanish La Liga giants Barcelona. The 1999 team won the treble as they also won the FA Cup title and the Premier League title. On their part, the 2008 teamdidn't win the FA Cup title like the 1999 team but they won the Premier League title.
Gary Neville told Sky Sports that the 2008 Manchester United team would have been the best team if not for the Barcelona team under Pep Guardiola between 2009 and 2011. He said that at least eight players from that Manchester United team would play for any team in the world.
Paul Scholes disagreed with his fellow Salford City owner as he said that the 1999 team had a lot of world class attacking options.The former Oldham Athletic manager was part of the two teams, while Gary Neville was also a part of the two teams, but he was injured for the majority of the 2007/08 season as the team skipper.