Manchester United legend Gary Neville has praised Brighton and Hove Albion striker Danny Welbeck for his impressive display on the opening weekend of the new Premier League campaign. Ex-Manchester United attacker Welbeck was a thorn in the flesh of the Manchester United defenders as he tormented his former team. He led the line well for the Seagulls who claimed a famous win over Manchester United on Sunday. Gary Neville and other Manchester United fans were disappointed after their team lost 2-1 at home to Brighton.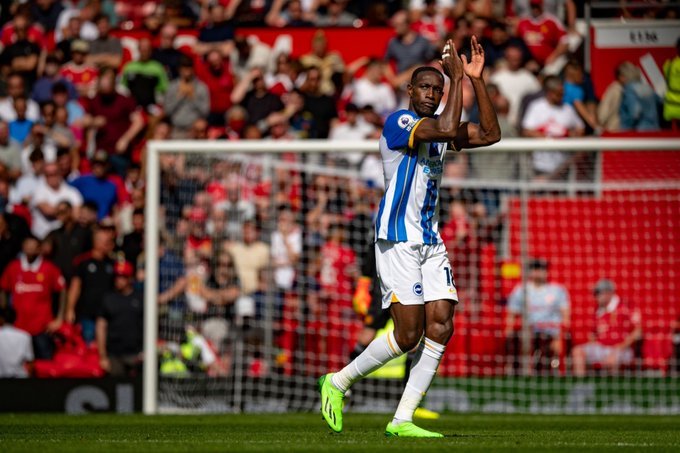 Gary Neville talked about Welbeck and his impact on the latest Premier League clash between hosts Manchester United and Brighton at the Theatre of Dreams on his official Twitter account. According to him, Welbeckwas the best United player on the pitch as he cheekily pointed out that the striker was a formerManchester United player.Welbeck came through the Manchester United Academy before he made his debut for the club. The England international was a Manchester United player until he left the club to sign for Premier League rivals Arsenal in the summer of 2014.
Welbeckwas a major reason for the fantastic away win over Manchester United for the Seagulls as he led the line well as previously stated. Also, he provided the assist for the first Pascal Gross goal. German midfielder Gross scored twice in the first half to ensure that the Seagulls went into thebreak with a two-goal lead. Gross scored the first of his two goals on the half-hour mark thanks in part to the good work from Welbeck. He then added a second goal nine minutes later. In the second half, Manchester United pulled one back but the goal turned out to be mere consolation after Brighton held on for the win.
Brighton were able to claim a famous away win at Old Trafford at the expense of the Red Devils. They had not won in 14 previous visits to Manchester United.