Manchester United legend Ryan Giggs has revealed special details about his former manager Sir Alex Ferguson in his playing days at Old Trafford.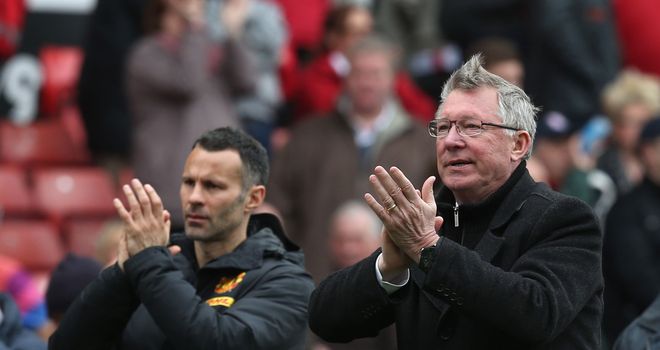 The Welshman spoke highly of the control Ferguson had during his time as coach of the Red Devils. Giggs said no manager will have as much influence as Ferguson did.
Other managers could have done a lot of things to their players but the lifelong United player said nothing other managers did can be compared to Ferguson's.
"Fergie was scary and even now he still scares me. I still call him boss because he just has that aura about him. He had that little cough and as soon as you heard that, walking down the corridor at the training ground, you'd dive in a doorway to get out of his way," Giggs said, describing the situation then.
"I was always wary of him because he had that ability to turn up at your house – and he sometimes did. But he did it all for you and he had so many other great qualities," Giggs added.
Giggs also shared how dangerous it was to argue with the former top boss as someone who had the final say in matters.
"There was no point trying to argue with him. I did argue back twice, but it didn't go well," Giggs said.

Giggs disclosed that when he argue with Ferguson in a game against Juventus away, the Scot substituted him instantly and that he did it again as the adrenalin always had effects. He claimed David Beckham used to hush him when he was talking back at Ferguson, knowing the implication but he always went ahead to say a bit. Giggs attributed some of Ferguson's success to the complete control he had, and says managers now have it more difficult due to the environment they work in
Giggs named Cristiano Ronaldo as the best he played with, despite meeting a number of top stars like Eric Cantona, Roy Keane, Paul Scholes and the rest. Giggs also made mention of Cantona's free rein at Old Trafford under Fergsuon.